ACCOMMODATION
You can book a 4-star wellness hotel in town and use the shuttle bus service all day long. If you rather have a budget festival, you're welome to put up your tent in our camping at the festival site.
You can pay for your accommodation (a 4-star hotel of your choice) on the Tickets page along with the chosen package. Would you wish to come only for one or two nights, please, scroll down to the bottom of this page and pay for your hotel nights here. There is a cheaper alternative: you can put up your own tent in the festival camping at the site so you stay at one place for the whole weekend without moving anywhere :) Basic facilities (hot shower and toilet) are available at the campsite.
HOTEL: choose from the following two hotels. Hotel Aranyhomok is downtown, close to everything (but further from the festival venue) and the musicians will be staying there, too. Hotel Sheraton is closer to the festival venue and it provides an elegant and calmer surrounding.
Note that the use of the shuttle bus service between your hotel and the festival site is included in your package if you book your room through us (see Tickets page for details). If you make your hotel booking on your own, you have to buy a wristband for the bus for 4,000 HUF.
---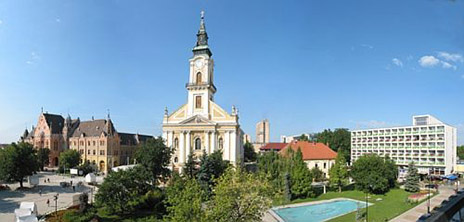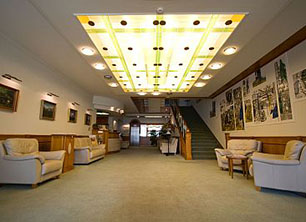 ARANYHOMOK BUSINESS-CITY-WELLNESS HOTEL****
The hotel is situated right on the main square, so you can reach all downtown attractions withn 1-2 minutes. Relax in the wellness center of the hotel, and enjoy the great view from the Superior rooms. Free wifi in the rooms, parking for extra charge. You can take the shuttle bus to get to the festival venue. (It would be about 30-35 minutes on foot.)
---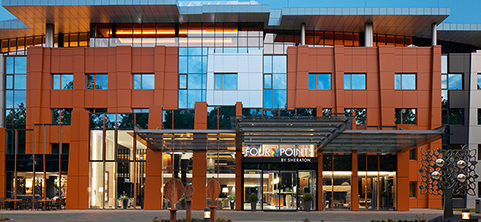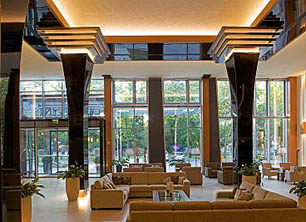 FOUR POINTS BY SHERATON KECSKEMÉT HOTEL AND CONFERENCE CENTER****
The hotel is about 20-25 minutes from the main square on foot. Comfortable, calm resort with great wellness facilities. Free wifi in the rooms, parking for extra charge. You can take the shuttle bus to get to the festival venue. (It would be about 15-20 minutes on foot.)
---
HOTEL RESERVATION PER NIGHT:
Price per room depending on hotel choice (18% VAT included):
double: 25,550 HUF (about 82 EUR) in Hotel Aranyhomok / 31,760 HUF (about 102 EUR) in Hotel Sheraton
single: 19,900 HUF (about 64 EUR) in Hotel Aranyhomok / 28,000 HUF (about 90 EUR) in Hotel Sheraton
a) Choose the required hotel and room type than click the Buy Now button.
b) Change the quantity if you wish to pay for more than one room per night and/or more than one night.
c) Make sure that you let us know how many rooms you reserve and for exactly for which nights. Let us know your arrival and departure dates.
d) FYI: Shuttle transportation between the chosen hotel and the festival site is incuded.
e) Order your festival tickets by going to the Tickets page